Our Process
Our process is centered around you and designed to make you feel comfortable, engaged and understood. We garner all aspects of your financial situation to build a truly comprehensive plan that incorporates income, expenses, savings, investments, taxes and insurance. We then work together through an ongoing relationship to monitor and update your plan to keep it aligned with your financial and personal goals. When partnering with our team, we are confident you will feel a sense of clarity and security regarding your financial future.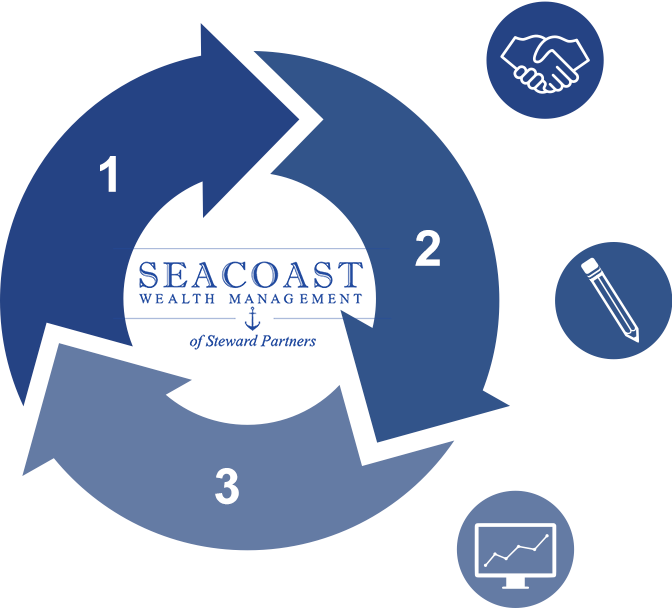 DISCOVERY
Introduction meeting to gather information needed to build an asset allocation and custom financial plan.
DESIGN & IMPLEMENT
Build an asset allocation that is aligned with risk tolerance, objectives and time horizon. Then select assets to create a portfolio that is designed to achieve goals and objectives.
MONITOR
Monitor and rebalance plans in an ongoing relationship to maintain intended risk and return profile of the portfolio.